CORONA VIRUS INFORMATION


The Grand Master has issued Directives 5 & 6 providing direction on Lodge Communications during the latest COVID surge: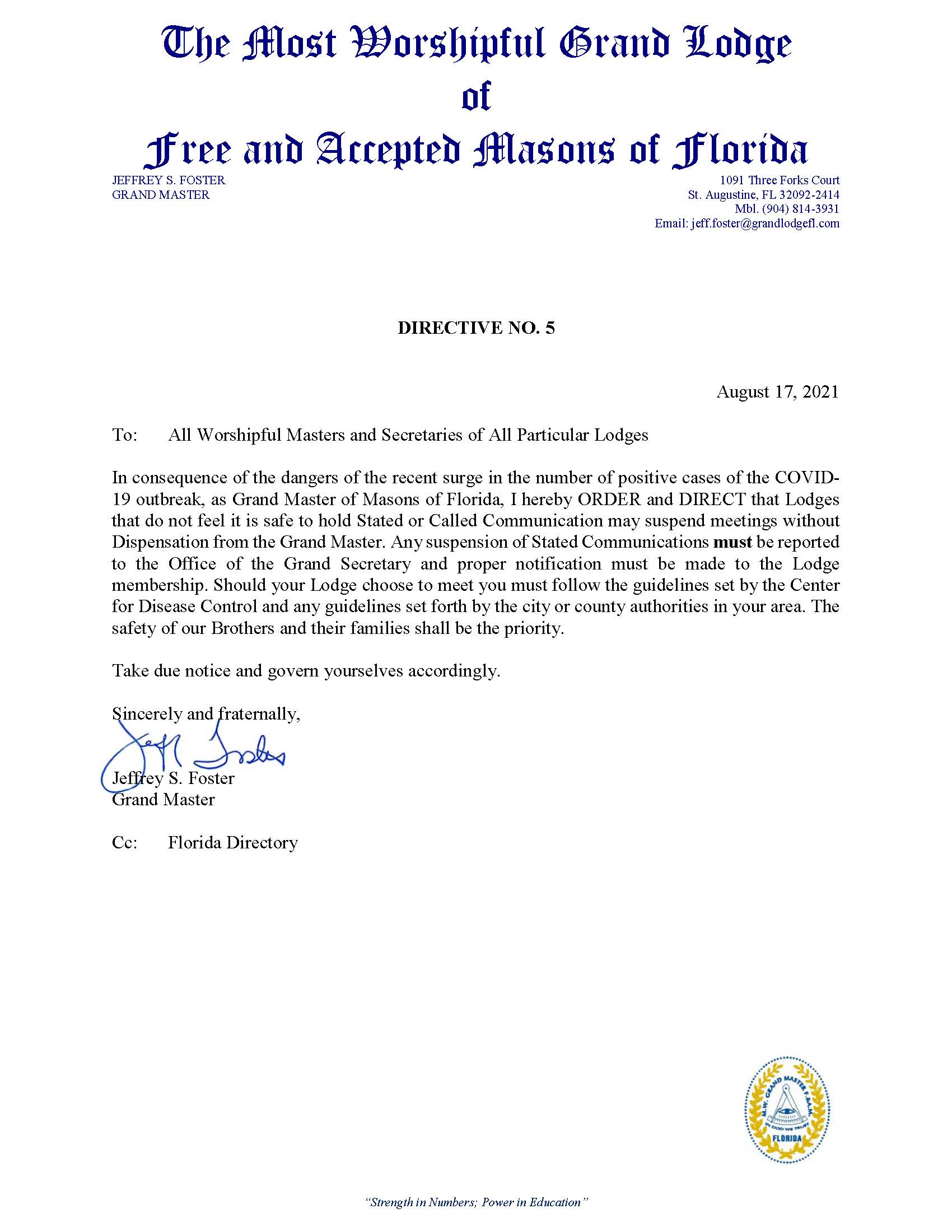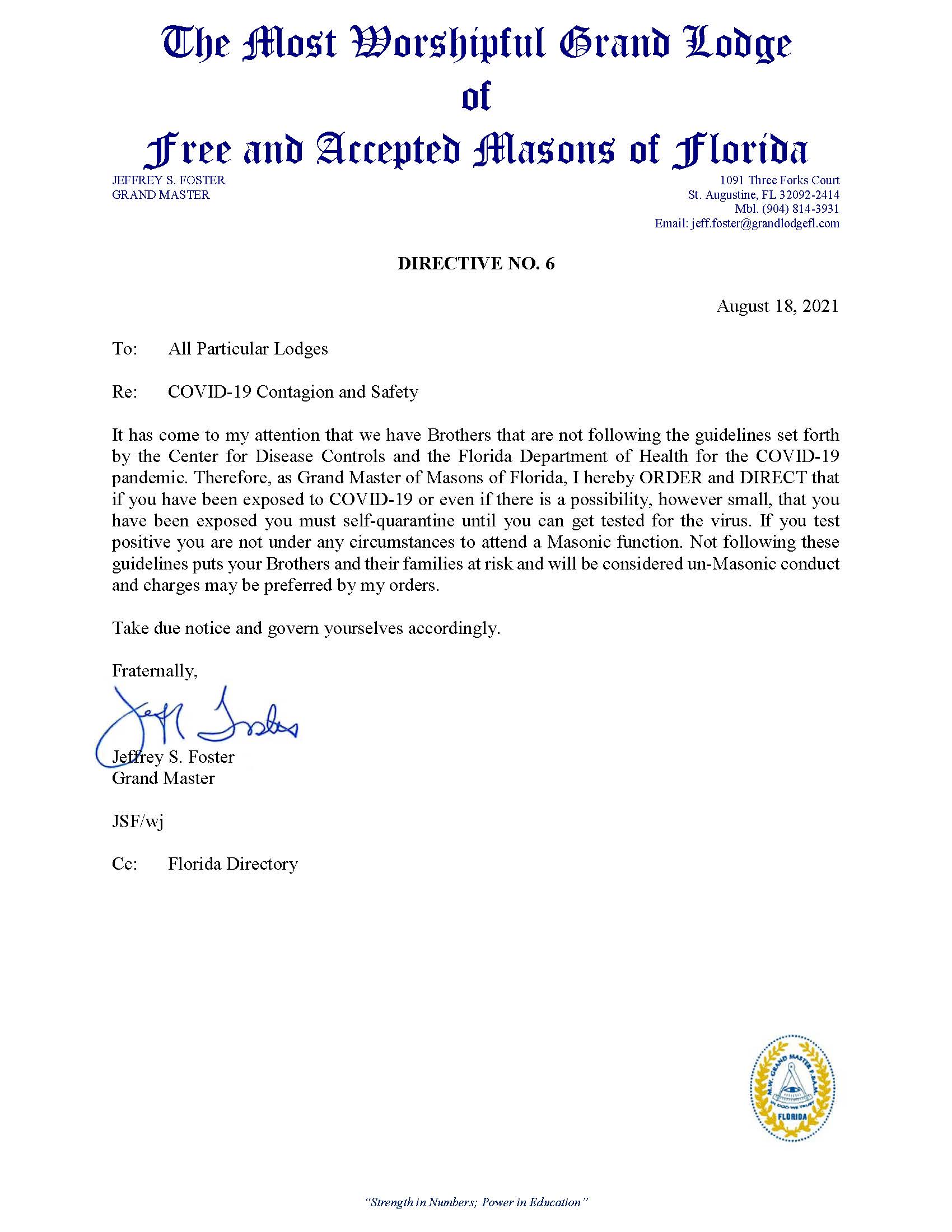 Brothers are reminded that if you feel sick, have tested positive for COVID, or suspect that you may have been exposed to the virus - please stay home for the health and safety of yourself and your Brothers.







ANNOUNCEMENTS


St. Andrews Lodge No. 212 proudly presented R∴H∴ Jerry Hutto and W∴ Ray Pelletier, both members of Callaway Lodge No. 369, with Honorary Memberships on November 4, 2021 for their dedication and service to the Craft of St. Andrews Lodge.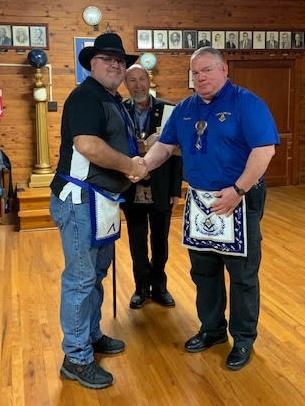 W∴M∴ Paul Bannister presents Honorary Memberships to R∴H∴ Jerry Hutto and W∴ Ray Pelletier during our Stated Communication




Br. Robert F. Barnard was presented a certificate and pin for 65 years of faithful service as a Mason no November 18, 2021.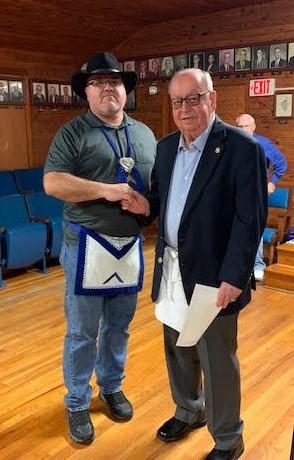 W∴M∴ Paul Bannister presents Br. Bob Barnard with his 65 year pin and certificate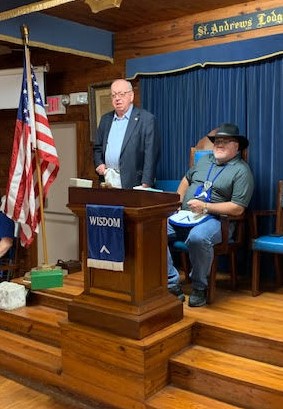 Br. Bob Barnard addresses the Craft reflecting upon his 65 years as a Mason after being received in the East





St. Andrews Lodge No. 212 will hold Election of Officers for the year 2022 during our Stated Communication of December 2, 2021. All members are encouraged to attend and cast your ballot.


Pythagoras Lodge No. 358 will be conferring a Fellowcraft Degree on December 14, 2021 as courtesy work to pass Br. Thomas Rage of St. Andrews Lodge No. 212. All Brothers of St. Andrews Lodge are invited to attend this event and support Br. Rage as he continues his journey in Masonry.


Brethren, all Masons of the 5th Masonic District are encouraged to show your Masonic Pride on the last Saturday of every month. Let others know you are a Mason by wearing a Masonic shirt, ball cap, etc. Be recognized and help generate interest in our great Fraternity.







SICKNESS & DISTRESS


Brethren, please keep R∴W∴ Ed Metcalf of Callaway Lodge No. 369 in your prayers as he lost his son on November 7, 2021. No additional details are known at this time.


R∴W∴ Joe Paul of Tupelo Lodge No. 289 has been in the hospital battling a case of cellulitis. R∴W∴ Joe is back home recovering but still having difficulty walking. Please keep him and Heidi in your prayers.


Marilyn Redd, wife of R∴W∴ Mitch Redd, has been informed that her cancer has returned; while at the same time, R∴W∴ Mitch is still having respiratory problems. Please keep both of them in your prayers also as they will be traveling to M.D. Anderson Cancer Center in Houston for Marilyn's treatment.







COMMUNICATIONS


Stated Communications are 1st and 3rd Thursdays @ 7:00PM (Next One is December 2nd). Supper will be served at 6:00 PM. Brethren, the W∴M∴ requests your attendance, to support the Fraternity, Your Officers, Your Lodge, Your Brothers and Masonry in general.


Lodge practices have been suspended until further notice. Brothers are encourage to attend all Schools of Instruction to help maintain their proficiency. All Brothers studying their catechisms should continue working with your instructors one-on-one.


Zone School of Instruction - Open Books is held the 1st Wednesday of every month (Next One is December 1st) at the Panama City Scottish Rite Center, 1332 Fortune Ave. Panama City, FL 32401.

A second District School of Instruction each month has now been scheduled and will be on the 3rd Wednesday of every month (Next One is December 15th) also at the Scottish Rite.




UPCOMING WORK



If anyone has a request or a notification for other Lodges in the area, or a request to place it on our "TRESTLEBOARD" please click on the Envelope below and we will be glad to post it.
---