CORONA VIRUS INFORMATION


Grand Master issues Direcitve 13 regarding taking temperature as follows: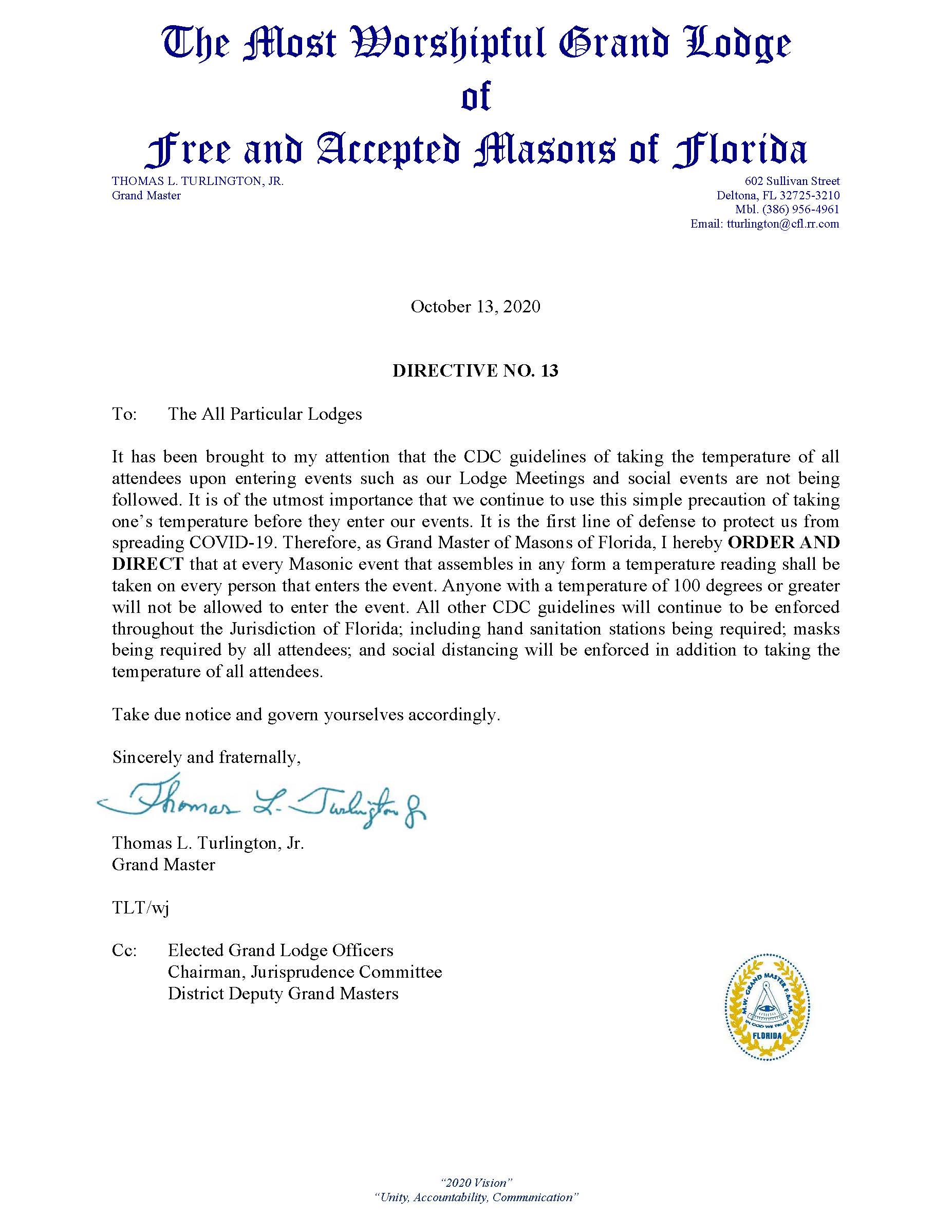 Brethren, until further notice, the W∴M∴ has decided to continue with the following COVID-19 protocols put in place last year at St. Andrews Lodge for all meetings, practices and degrees. Take due notice thereof and govern yourselves accordingly.

ANNOUNCEMENTS

Brethren, remember to sign up for Circumscribe, the new web based membership tool on the Grand Lodge of Florida website. This site allows you to pay your dues, edit your profile, and access your Masonic record online. Instructions for how to register for your Circumscribe account can be found here.

FUNDRAISING EVENTS
DATE CHANGED TO APRIL 17, 2021 DUE TO WEATHER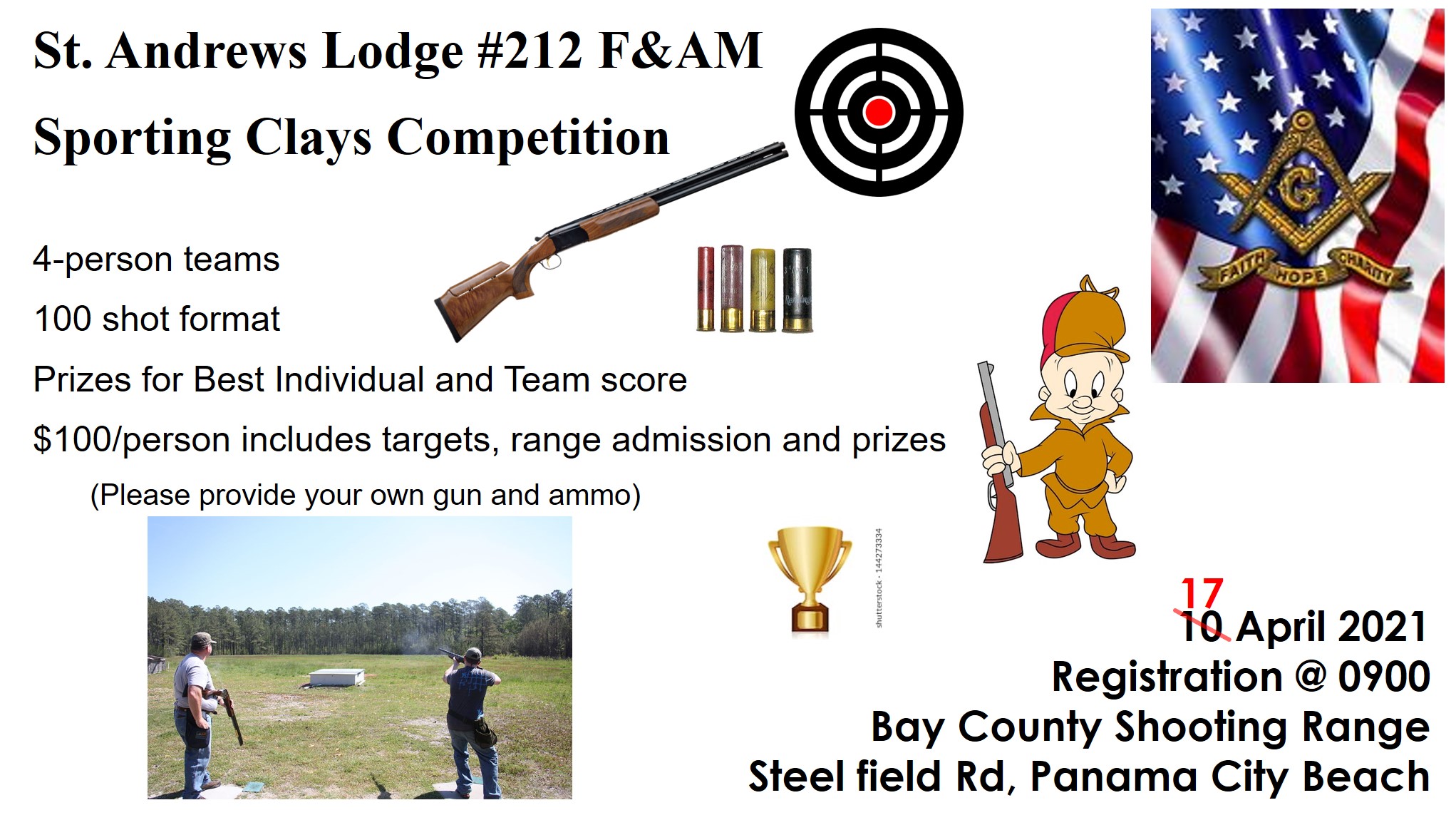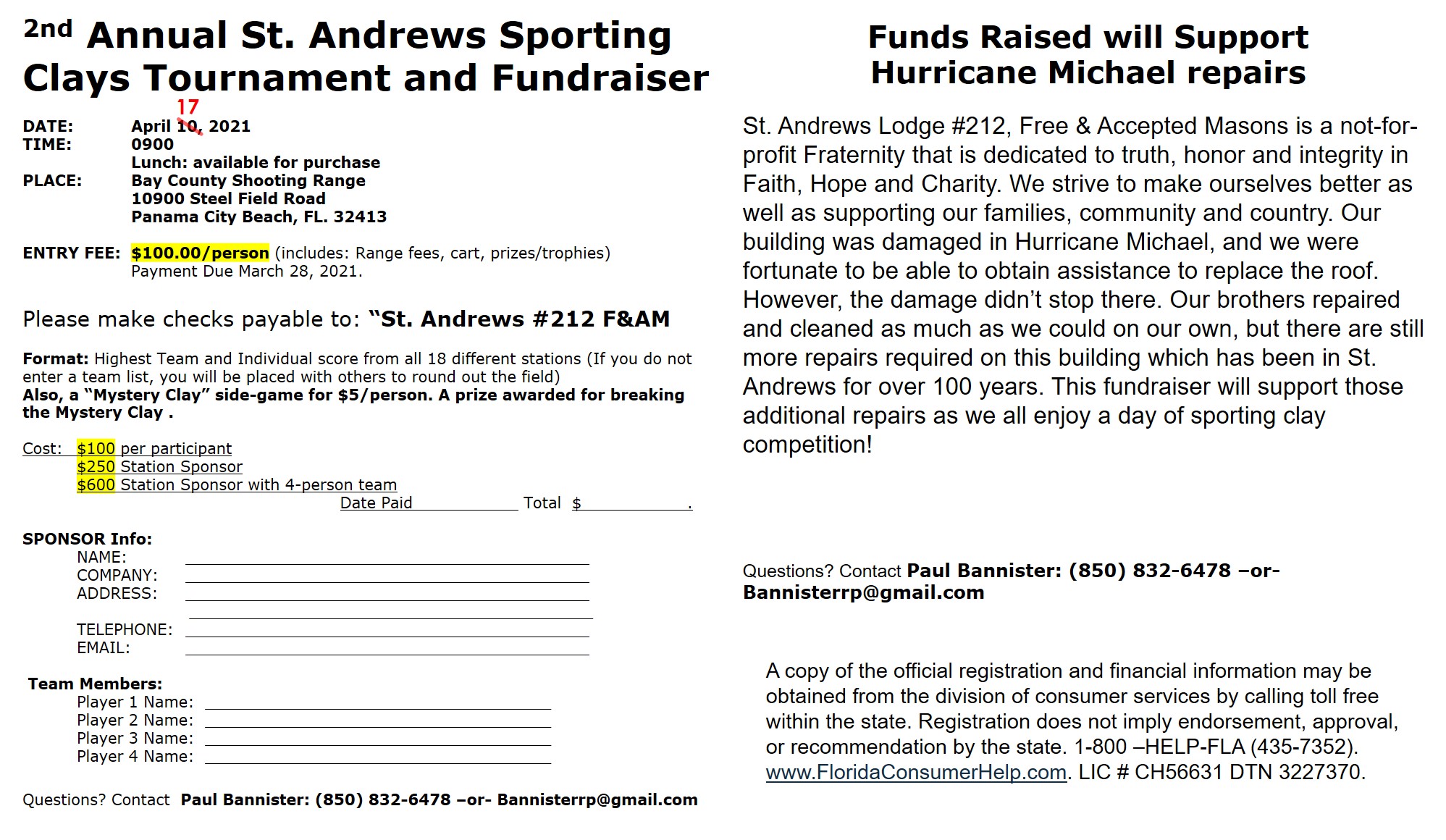 SPORTING CLAYS TOURNAMENT ENTRY FORM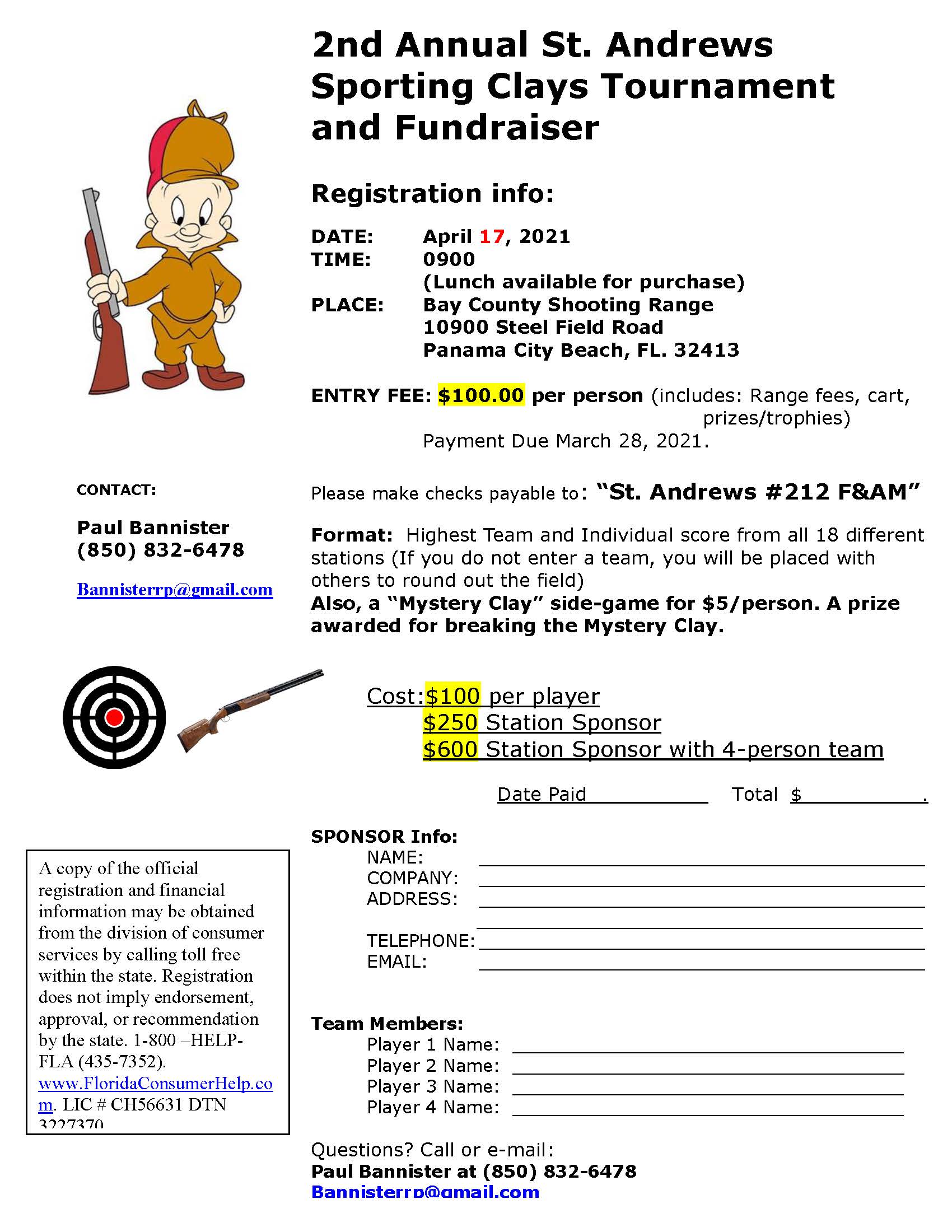 COMMUNICATIONS


Stated Communications are 1st and 3rd Thursdays @ 7:00PM (Next One is April 15th) . Dinner will be served at 6:00 PM. Brethren, the W∴M∴ requests your attendance, to support the Fraternity, Your Officers, Your Lodge, Your Brothers and Masonry in general.


ATTENTION! - Regular weekly Lodge Practices have been suspended by the Worshipful Master until further notice. Practice sessions to prepare for upcoming Degree Work or Special Ceremonies will be called as required.


Zone School of Instruction - Open Books is held the 1st Wednesday of every month (Next One is May 5th) at the Panama City Scottish Rite Center, 1332 Fortune Ave. Panama City, FL 32401.




UPCOMING WORK



If anyone has a request or a notification for other Lodges in the area, or a request to place it on our "TRESTLEBOARD" please click on the Envelope below and we will be glad to post it.
---
This Trestleboard is for the membership of St Andrews Lodge No. 212, and is maintained by R∴H∴ Todd Bowden.
---