CORONA VIRUS INFORMATION


The Grand Master has issued Directives 5 & 6 providing direction on Lodge Communications during the latest COVID surge: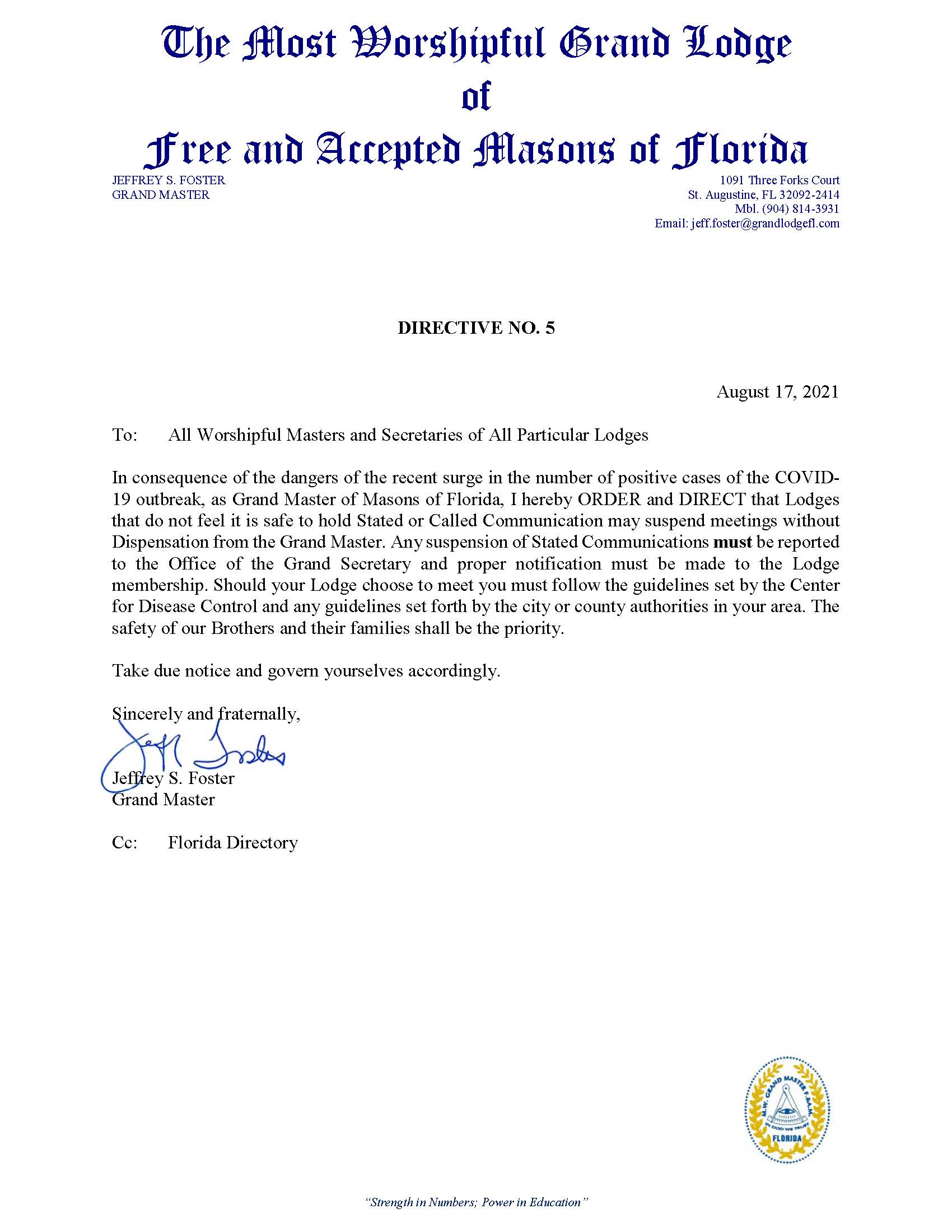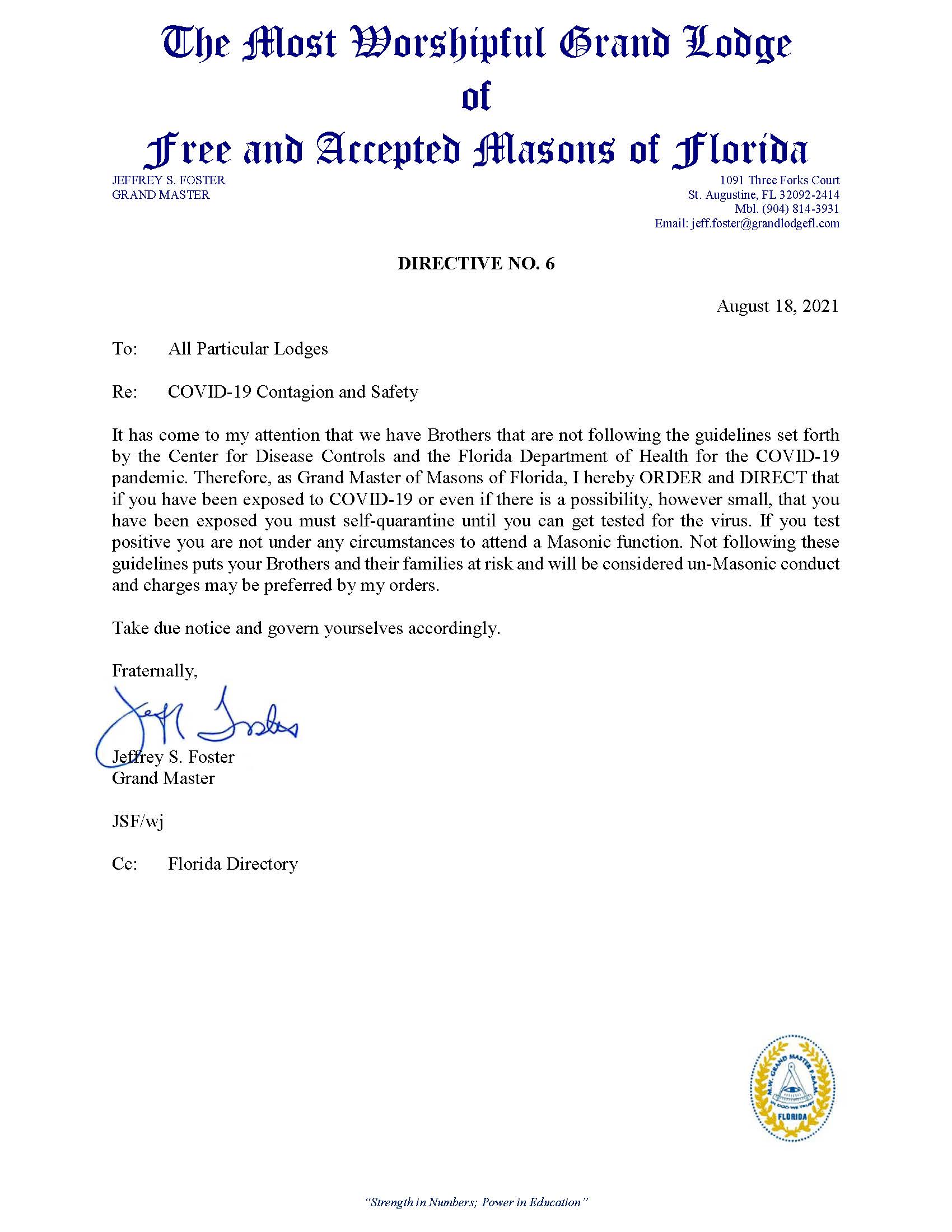 Brothers are reminded that if you feel sick, have tested positive for COVID, or suspect that you may have been exposed to the virus - please stay home for the health and safety of yourself and your Brothers.







ANNOUNCEMENTS


Brethren, all Masons of the 5th Masonic District are encouraged to show your Masonic Pride on the last Saturday of every month. Let others know you are a Mason by wearing a Masonic shirt, ball cap, etc. Be recognized and help generate interest in our great Fraternity.







COMMUNICATIONS


Stated Communications are 1st and 3rd Thursdays @ 7:00PM (Next One is September 16th). Supper will be served at 6:00 PM. Brethren, the W∴M∴ requests your attendance, to support the Fraternity, Your Officers, Your Lodge, Your Brothers and Masonry in general.


Lodge practices have been suspended until further notice. Brothers are encourage to attend School of Instruction. All Brothers studying their catechisms should continue working with your instructors one-on-one.


Zone School of Instruction - Open Books is held the 1st Wednesday of every month (Next One is October 6th) at the Panama City Scottish Rite Center, 1332 Fortune Ave. Panama City, FL 32401.




UPCOMING WORK



If anyone has a request or a notification for other Lodges in the area, or a request to place it on our "TRESTLEBOARD" please click on the Envelope below and we will be glad to post it.
---
This Trestleboard is for the membership of St Andrews Lodge No. 212, and is maintained by R∴W∴ Todd Bowden.
---